Positions Available 
Please apply in person at 274 St. George St., Annapolis Royal
Dear valued customers:
Due to the high number of covid cases in the area and the high risk associated with being unmasked inside we will only be open for Regular Takeout and Reservations placed 24hrs in advance to allow for appropriate staff to be arranged that are not immune compromised.
Please call the restaurant at 902-532-7992 to book your reservation or with any questions.
We are sorry for any inconvenience this may cause for our walk in customers & hope everyone can understand. Thank you for your continued support during these challenging times!
Food + Location = Wow.
Delicious food in a beautiful seaside town makes Bistro East the place to be!
RESERVATIONS
Opened in May 2008 by Morgan and Janice Salsman, the Bistro is located in beautiful Annapolis Royal, NS.  We offer a large menu of steak & seafood, soup & sandwiches, pizza and fresh pasta made daily.  We specialize in quality food cooked fresh to order, and served by our friendly staff.
We love showcasing local food & talent and hope you love the Annapolis Valley as much as we do.
Fresh Ingredients, Delicious Meals
Romaine lettuce tossed in house-made dressing, topped with smoked bacon, parmesan cheese & garlic toast.
Made fresh daily…Served with garlic toast. 
Fresh fettuccine and grilled chicken breast tossed in our sweet & spicy cream sauce with sauteed onions & peppers. served with garlic toast
"
Great little restaurant in a charming town

"
"Annapolis Royal is a charming little seaside town and this little restaurant is right in the heart of it. A cozy, bustling, well-appointed little pub/restaurant with simply outstanding food. This is classic bistro-by-the-sea dining."
tripadvisor.ca
"I went for lunch and had salad and Quesadillas. They were delicious. The pizza is also homemade and awesome!"
tripadvisor.ca
"My husband and I had a tasty lunch while visiting the area. Caesar salad was one of the best I have had – a wonderful tangy taste.. "
tripadvisor.ca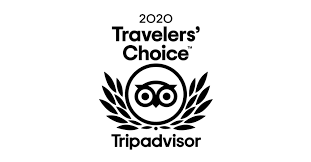 WED - SUN : OPEN 4pm – 8pm

MON - TUES : Closed
EAT IN, PATIO & TAKE OUT AVAILABLE
274 St George Street
Annapolis Royal, NS
B0S 1A0
Give Us A Call.
Let us know if you have any questions or would like to make a reservation!