June 16, 2021 
NEW MENU ITEMS & IN HOUSE DINNING IS BACK!!
Food + Location = Wow.
Delicious food in a beautiful seaside town makes Bistro East the place to be!
RESERVATIONS
Opened in May 2008 by Morgan and Janice Salsman, the Bistro is located in beautiful Annapolis Royal, NS.  We offer a large menu of steak & seafood, soup & sandwhiches, pizza and fresh pasta made daily.  We specialize in quality food cooked fresh to order, and served by our friendly staff.
We love showcasing local food & talent and hope you love the Annapolis Valley as much as we do.
Fresh Ingredients, Delicious Meals
Romaine lettuce tossed in house-made dressing, topped with smoked bacon, parmesan cheese & garlic toast.
Made fresh daily…Served with garlic toast. 
Fresh fettuccine and grilled chicken breast tossed in our sweet & spicy cream sauce with sauteed onions & peppers. served with garlic toast
"
Great little restaurant in a charming town

"
"Annapolis Royal is a charming little seaside town and this little restaurant is right in the heart of it. A cozy, bustling, well-appointed little pub/restaurant with simply outstanding food. This is classic bistro-by-the-sea dining."
tripadvisor.ca
"I went for lunch and had salad and Quesadillas. They were delicious. The pizza is also homemade and awesome!"
tripadvisor.ca
"My husband and I had a tasty lunch while visiting the area. Caesar salad was one of the best I have had – a wonderful tangy taste.. "
tripadvisor.ca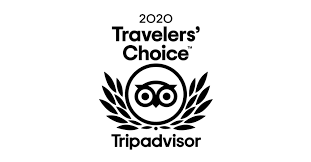 MON - TUES : 12pm - 4pm
WED : 12pm – 8pm
THUR - SUN : 4pm – 8pm

274 St George Street
Annapolis Royal, NS
B0S 1A0
Give Us A Call.
Let us know if you have any questions or would like to make a reservation!